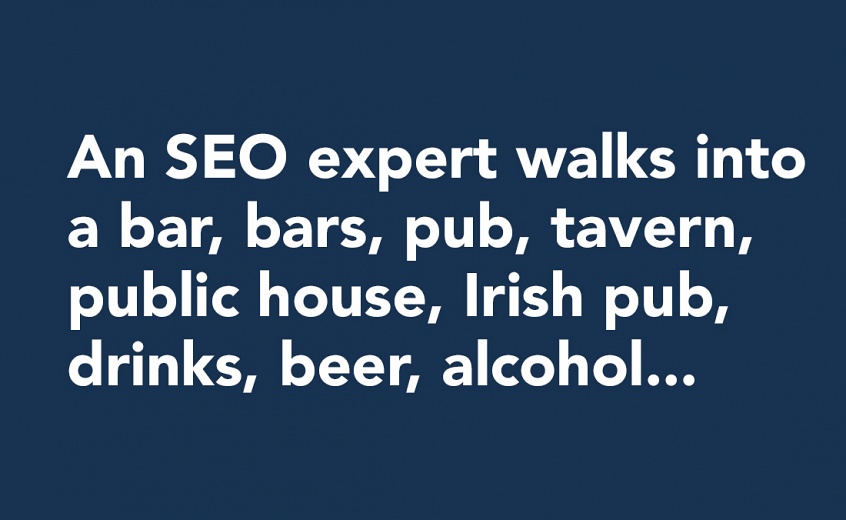 SEO - A Lesson in the Dark Arts
Thu, 09 Aug 2018
I found myself having an after-hours meeting with Ronan Nichol a couple of weeks ago. For those not in the know, Ronan is Cavalry's SEM and SEO guru. He's a great guy, even with a thick Irish accent that sometimes makes it harder to work out what he is actually saying, particularly when he talks technical about search engine marketing and optimisation.
Having been around the block in the marketing game, and being rather old school, I've never really understood the complexities of digital advertising. For a start, there's a plethora of new words and acronyms to get your head around - organic growth, impressions, anchor text, CPM, link farming, ROAS - the list of 'buzz' words is endless. It really is a whole new world, and one that I know many people shy away from. As a copywriter, it's my job to write keyword rich content (now I'm sounding like Ronan)! We want our clients' services and products to rank at the top of the Google chain when it comes to searching the internet. I get that. The more content you add, the more organic reach you're going to achieve. Where I struggle, and so do many is the reporting of SEM and SEO activity. Some of the data I've seen is like something out of the film A Beautiful Mind, and not having a degree in advanced mathematics, I struggle.
Speaking gobbledygoogle
This is where Ronan comes in. He's a clever bloke and he really understands this specialist field. I learnt quite a few things about digital marketing strategies that I hadn't given a great deal of thought to before. So in order to create original content and help Cavalry's Google ratings, I thought I'd share them with you!
You need to have a strategy and it needs to be planned and implemented by someone who knows exactly what they're doing.

Accountability. If ever there was a medium where you can't hide, it's digital marketing. Due to the staggering amount of data that can be gathered, it's clear when a campaign has been a success and when it hasn't. Return on investment is key, and unsurprisingly this is what most of our clients really care about.

The ability to continually test in terms of creative treatments, strategy, who you're targeting etc. should be part of any activity. It's easy to do, and more importantly, is easily measurable.

Wastage so often a huge part of the blanket coverage approach using traditional media is now a thing of the past. Targeting and profiling is based on what your customers and prospective customers have been doing historically on the internet. Yes it's the stuff of big brother, but it's also a marketing manager's dream.

When it comes to reporting, a good SEM expert will be able to present the good, the bad and the ugly without waffle, hyperbole or technical jargon. Do you really want to be bamboozled with graphs, charts and algorithms? What's important is did the activity work? Who did it reach? Did the campaign convert into meaningful sales, calls or enquiries?
As we finished our beer, Ronan explained that as a Google Partner he has to sit exams on an ongoing basis to retain his status with those in charge at the search engine giant. In fact he spent an entire Christmas swatting for exams one year, dedication indeed. I realised that SEM and SEO is not quite the dark art I had imagined it to be. It's not smoke and mirrors, but quite the opposite. It's based on clear, rational planning, implementation and metrics.
Apparently in this business, the proof is in the pudding. Have a look at the impressive campaign we just ran for The Loop Duty Free at Auckland Airport and get in touch if you need help with your digital marketing strategy.